Kim Kardashian has come a long way. These days she's "breaking the Internet" with nude photo spreads, sparking legitimate cultural dialogue with her book of selfies, and setting tabloids ablaze with more (and more) baby rumors. Back in 2006 though, Kim was a lot like us commoners getting our MySpace on in the mid-aughts.
Now, thanks to US Weekly, we can take a quick trip down memory lane and return to Kim's almost decade-old and long-defunct MySpace page. The laughably dated profile features the reality star as "Princess Kimberly" and lists her father as her biggest hero. Elsewhere she ticked boxes that notified all 856 of her "friends" that she was in a relationship, didn't smoke or drink, and was looking forward to children "someday."
The best part? In her short bio Kim wrote, "I'm a PRINCESS and you're not so there!" Some things never change.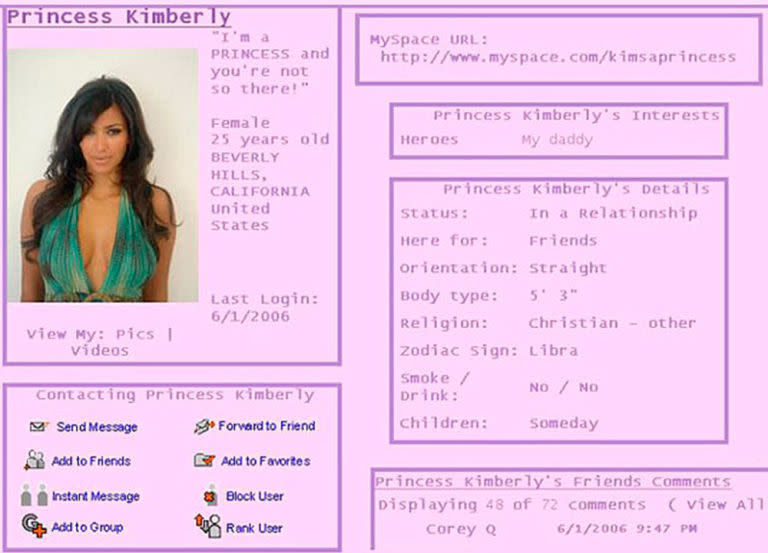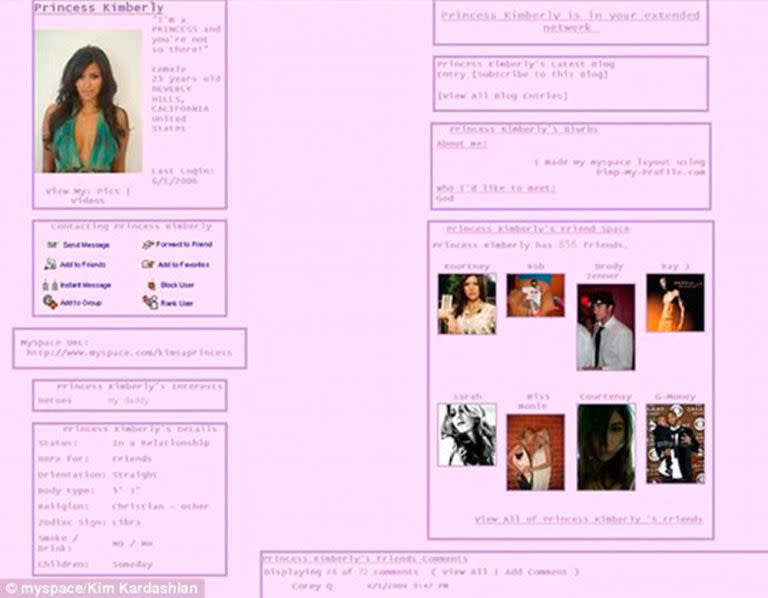 READ MORE ON THE URBAN DAILY
Kim Kardashian Addresses Rumors About The Sex Of Baby West Number 2
Birthday Ballin': Kim Kardashian Gave Kanye West An Epic B-Day Present
Vic Mensa Rolls With Kanye West In "U Mad" Video
Kim Kardashian's MySpace Page From 2006 Was Just As Basic As Yours  was originally published on theurbandaily.com