Tonight's episode of Insecure picks up with Issa having a recurring dream about losing her teeth. According to my Googles that means you feel powerless. That is the perfect analogy for what's going on tonight because Issa is losing it. No really. It has been a week since Nathan ghosted her and he is all she can think about, despite the fact that she has a block party to plan. She goes off on the deep end stalking him on social media. Spoiler alert, he's still living his life. Issa, girl…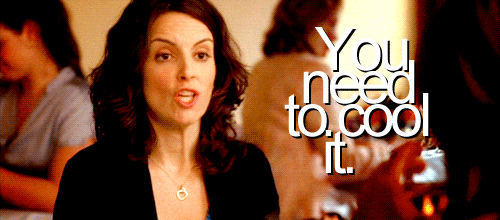 But don't act like you've never done something like that too!
Meanwhile, Molly is doing everything she can to ruin any interest Andrew (Nathan's foine arse Asian friend/roommate) has in her. They end up on a date and surprise, she gives him a hard time, especially when he drops some truth bombs on her. In one instance, he mentions how trifling the situation with Dro was (this was in context to their conversation) and Molly gets pissed because she likes to be delusional and self-sabotage is the name of her game. Andrew is the mirror that Molly desperately needs to peer into but Molly gon' Molly. What do you expect from a girl who also lies to her therapist? Anyway, she decides to walk out on him. This is a visual presentation of not being able to handle the truth.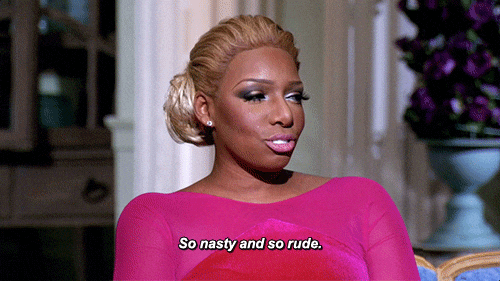 But for real though, who else wants Andrew to stick around?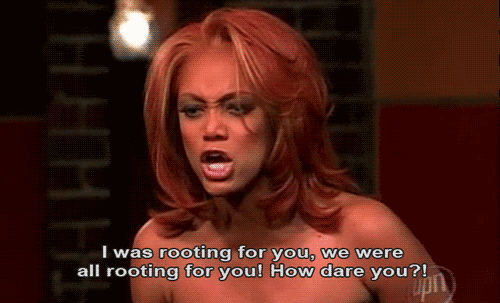 In other news, Lawrence has decided to get back right with the lord (thotting, bopping and catching chlamydia definitely had a profound effect on him), so he drags Chad to church where he meets a sanctified girl. We'll see where that goes.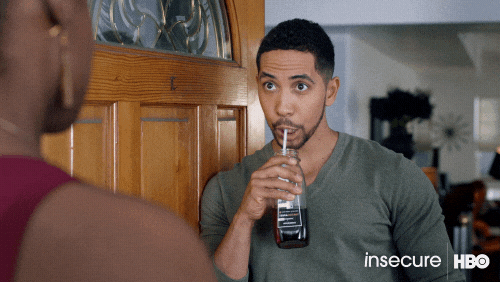 Issa wants to see Nathan so bad that she drags Molly to Andrew and Nathan's house (yup, they're roommates) despite the fact that Molly has canceled Andrew. They make up some dumb excuse to bring him dessert…in Burbank, which according to Issa, "Isn't even LA."
Andrew isn't thrilled to see them (and he's the only one that's home) but Issa makes up an excuse to go to the bathroom but she really just finds Nathan's room and goes through his trash! Chiiiiile…
Meanwhile, Molly and Andrew have yet another conversation that doesn't go well because Molly is a jerk and after a while, she decides to find her nutty friend so they can get out of there. Guess where Issa was at this point? On Nathan's computer trying to figure out his passwords.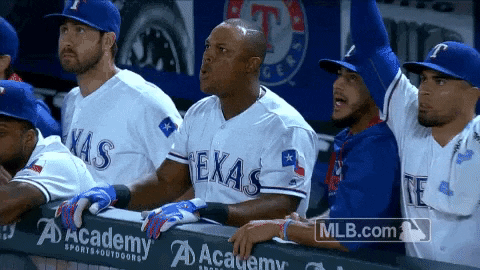 In short, Issa thought that Nathan represented moving forward and that they were going to live happily ever after but yeah, nah.
The episode wraps with Issa and Lawrence crossing paths again (he told her about a workshop that would be helpful for her business). They're genuinely in the friend zone now and end up chatting about life over coffee and tea. Issa mentions how anxious she is about her block party and Lawrence reveals that he's really not that into church. Duh!
There's only one episode left for the season.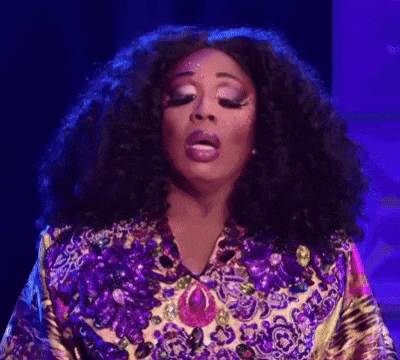 Why is this show so short?
And who else really wants Andrew and Molly to work out?
RELATED POSTS
'Insecure' Recap: The #NathanNavy Is Starting To Sink
'Insecure' Recap: Houston Bae Is Gonna Hurt So Good
'Insecure' Recap: Issa Turns Social Media Stalker In The Wake Of Nathan's Absence  was originally published on hellobeautiful.com