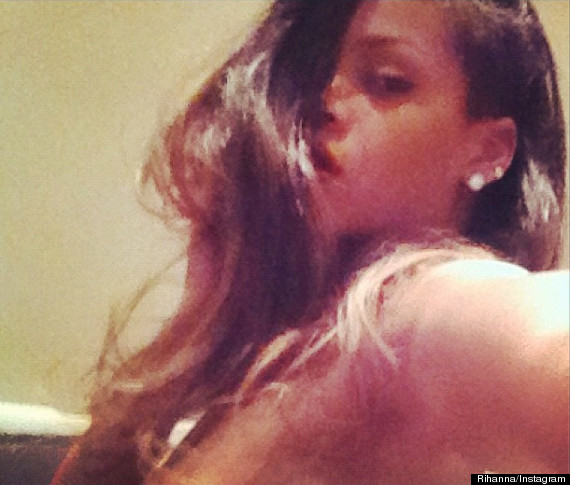 Rihanna just loves to show us how sexy she is … all the time.
The 24-year-old took to Twitter yesterday morning (Jan. 13) to share a topless photo of herself on Instagram. In the picture, RiRi shows off her longer hairdo — and a whole lot of skin.
Later in the day, the "Diamonds" singer posted a photo of her wine glass, writing, "My Sunday night!" and later added another photo, reading, "Tonight's Goal = Black Out."
Oh…
RELATED:: Gunplay Delays "Cops N Robbers," Speaks On Loyalty To Def Jam
RELATED::GUESS What Legendary R&B Artist Kem & Mint Condition Have To Say About Rihanna, Chris Brown, and Frank Ocean!