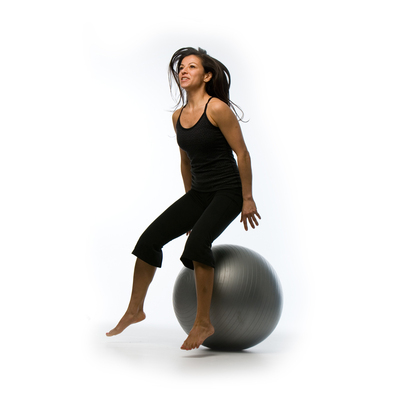 We all could use a little extra motivation in the exercise category! Here's a few ways to get the ball rolling!
Via Huffington Post:
Enjoy It
If you don't enjoy the exercise you won't want to do it. So find a physical activity you enjoy:
If you enjoy being outdoors do something outdoors like walking, biking, running, beach volleyball, hiking, kayaking, rock climbing, etc.
If you love to socialize join a team: baseball, cricket, volleyball, basketball, soccer or exercise with a friend.
If you love dancing take a dance class like salsa, ballroom, hip-hop, ballet, etc.
Find an instructor you enjoy and makes you feel good. If you like their class you're more likely to go.
Attitude
Your attitude towards working out is very important. If you have a negative attitude and consider it "work" that is how it will feel: difficult and unenjoyable. You will basically feel what you think so regard it with a positive attitude and the positive feeling towards working out will follow. This also applies to how you talk about your workouts. Be positive! Even if you don't feel like working out don't say, "Ugh, I should go to the gym now but I'm just so tired I don't want to go," you will invariably talk yourself out of it. Instead say, "I'm off to my class, I always feel so good afterwards." Focus on the positive.
Set realistic goals and expectations Get more ways – HERE.
Follow RoDigga @RoDigga on Twitter/Instagram/FaceBook and be sure to tune into the Warm Up Show weekdays 10am-3pm on Z1079!
The Warm Up With @RoDigga: How To Motivate Yourself To Work Out  was originally published on zhiphopcleveland.com