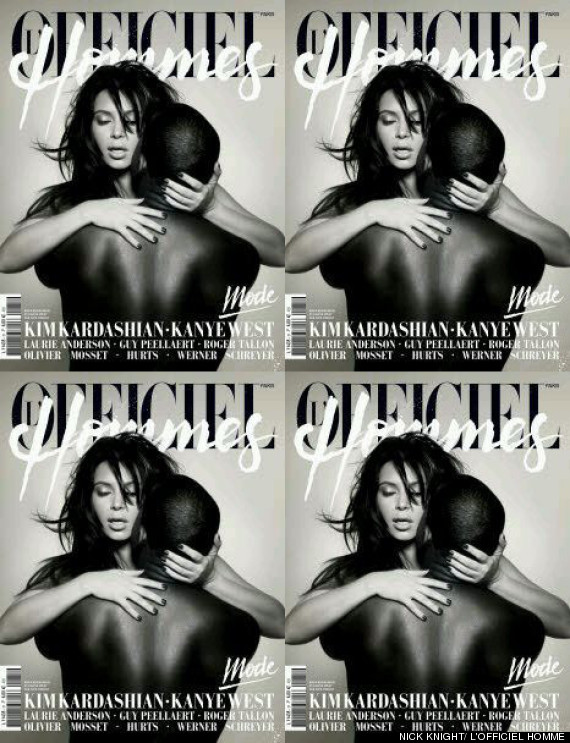 Parents-to-be Kim Kardashian and Kanye West are doing a hell of a job making sure their future child will one day have plenty to be embarrassed about.
In 13 years' time, we can just imagine little Konstantine Kardashian-West (we've taken the liberty of naming their future spawn) going through those difficult years, yelling at his/her parents:
"OMG! It wasn't enough that you both have sex tapes floating around out there, you had to go and pose nude together on the cover of a magazine?! No wonder my friends' parents won't let them hang out at our house. You are ruining my life."
That's right, the reality star and her rapper baby daddy have posed nude together on the cover of the French magazine L'Officiel Hommes.
We'll admit the cover is pretty sexy, but we're calling TMI on this as we have their unborn baby's best interest at heart, and no one wants to see their parents like that.
RELATED::Trippy: This Video Will Make You Hallucinate!
RELATED::The Outrageous Sport Fusions You Didn't Know Existed
Also On Power 107.5: