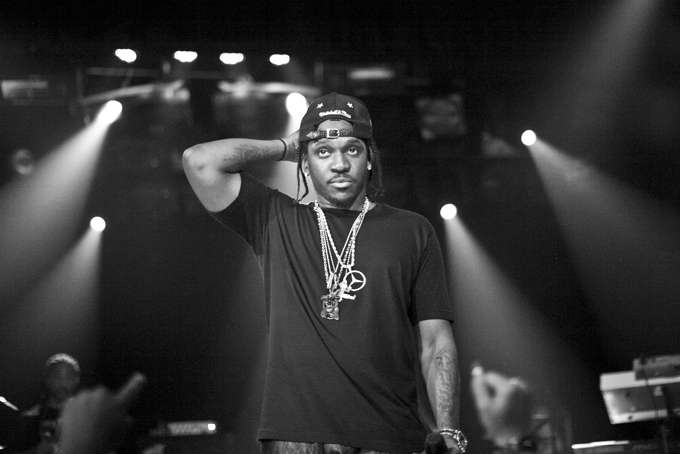 Via Rap-Up:
Pusha T for president. The rapper has been appointed president of G.O.O.D. Music, it was announced today by label founder Kanye West.
According to Billboard, the decision came four months ago following a phone call with West.
"I was flying home and I had just got into my car at the airport," explained Pusha. "'Ye had called me and he was like, 'Tell me something. What do you think about being the president of G.O.O.D. Music?' And I was like, 'Well, what are the things that you're looking for?' And he was basically just like, to manicure the label, make it profitable, and be very business-oriented about it going forward in a manicured type of way."
As president, he will oversee the label's roster including Big Sean, Q-Tip, Teyana Taylor, and Kacy Hill. Also on the agenda is Cruel Summer 2 ("I have that on my mood board") and his own King Push album. He plans to release music from the latter before the year is over.
Continue reading – [HERE].
Follow RoDigga @RoDigga on Twitter/Instagram/FaceBook and be sure to tune in weekdays 10am-3pm on Z1079!
G.O.O.D News! Pusha T Named President Of G.O.O.D Music!  was originally published on zhiphopcleveland.com